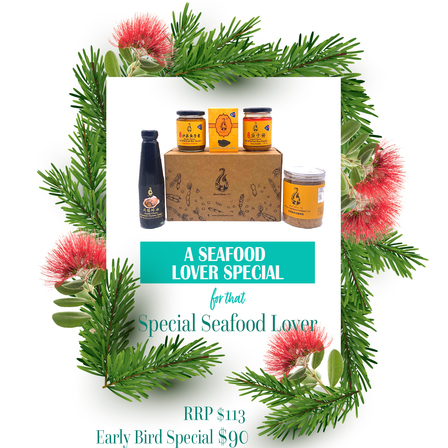 Flavours of the Ocean! This is a must have for all Seafood Lovers. Gift box contains:
1 Paua XO Sauce, 1 NZ Fish Roe Sambal, 1 Five Spice NZ Fish Roe, 1 Fluffy Fried Fish Flakes, 1 Oyster Sauce

Allergen: Shellfish, Prawns, Soy, Wheat, Sesame
Details of the product above will be automatically included with your enquiry.