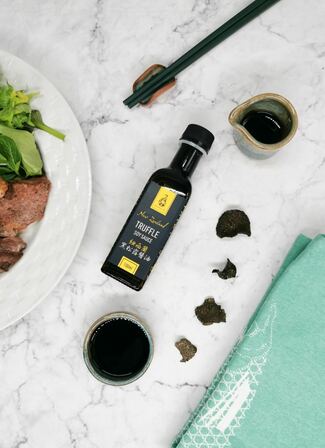 New Zealand Truffle Soy Sauce 100ml*12
Our Truffle Soy Sauce contains real truffle pieces in every bottle! Made with New Zealand Black Perigord Truffles. Flavours best within 6 months of opening.
Serve alongside steak, use as a dipping sauce, or learn make a chirasushi sushi bowl.
Made in New Zealand with the finest quality ingredients.